Nameless, "On Fire," Kenyan
hip-hop artist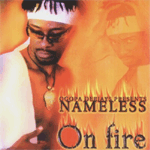 Senior Seminar 2008: Nationalism & Music
This year's Senior Seminar dealt with the topic of nationalism and music. The seminar focused on three countries: Brazil, Mexico, and the United States. That national identity constitutes a large and important part in the music of the Brazil and Mexico is well known. But the ways in which our own music is of the United States is a far more complex story.
Students in the class capped their seminar experience by writing about a topic of their choice, framing the music they selected in terms of nationalism or national identity.
You may view their presentations by clicking on the links below. Enjoy!